Hello
This item is a stunning ring which cost £240.00 new.
I cannot wear the ring anymore because it only fits on my engagement finger where there is now an engagement ring!
The ring is a mixture of yellow and white gold which make a beautiful contrast.
The ring has one single diamond in the centre and is size P.
The shank is hallmarked 375 so buy now with confidence.
The condition of the ring is used but it is in fantastic condition!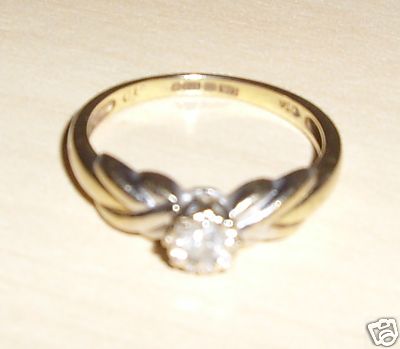 paid £23 plus £2 post
If you have any questions pleaese email me :-)
HAPPY BIDDING!!!